March 18, 2010
Hey Folks,
Richard Morrison here. I just wanted to bring to your attention this excellent development opportunity we have just listed in Chilliwack, approximately 70 minutes from
Vancouver
.
This is 2 lots with huge development potential, they are currently zoned for R6 (High Density) which means you can build around 34 units on the two lots. With new legislation that has been passed, we can now build 6 stories which will mean that even more units can be built, to maximize your economies of scale.
The adjacent lot may also be available for sale, and if you were to develop all three lots, you could be looking upwards of 48+ units!
This is an exclusive listing that is not yet on MLS! Let me know if you would like further details – an information pack and call me to discuss the potential ROI on this project.
Kind Regards,
Richard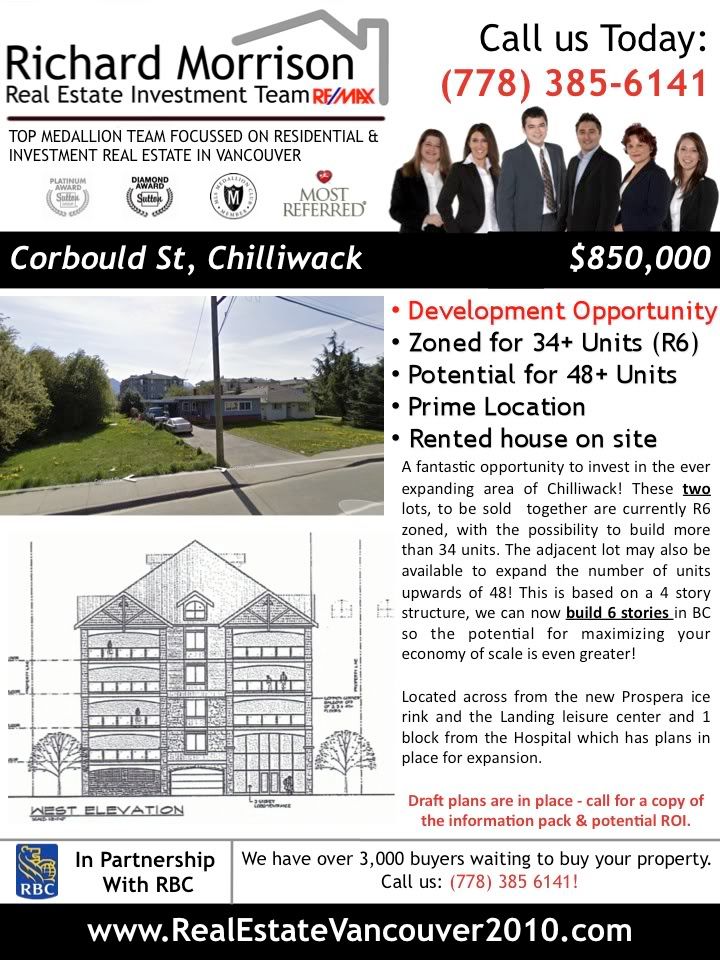 ---